Large Play Kitchen Sets
Eco-friendly large scale toys from Plan Toys
When you're looking for special needs toys to help create an inclusive classroom environment for younger kids, you will probably want to include these kitchen sets from Plan Toys.
What's nice about these large scale toys is that school age children can enjoy all the benefits of kitchen role-play and still have the utensils and materials more suited to their size.
For anyone dealing with older children with learning disabilities, this is a nice way to allow them to have toys that are suited to their particular interests and growth level.
The Plan Toys offer great long-lasting quality - an important detail when you need to get the most from your budget.
Large Scale Play Kitchen Sets from Plan Toys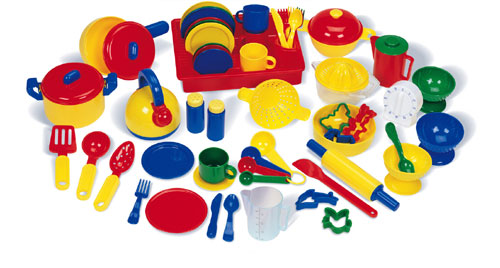 Comments are moderated - by a human who also lives offline.  
Please allow up to 48 hours before comments are displayed.
comments powered by